It's #NationalPsychotherapyDay (yup! there's a day for therapist too!)
Today we want to reintroduce our Founder, Katrina Long, and highlight all the work she does in the field of mental health!
Katrina Long, MSW is an international, holistic healing arts therapist, Reiki practitioner, trauma-informed yoga teacher and hormonal wellness coach.  She is a speaker on holistic mental health, mental health in communities of color and practitioner burnout.  Katrina is the founder of Manifesting M.E. Wellness, Actualize Your Healing community and the Black Holistic Mental Health Practitioners community.
Katrina specializes in trauma, interpersonal relationships, adolescent and child therapy, hormone-related mental and emotional disorders, and chronic mental illness.  In her work with clients, Katrina utilizes a holistic approach that is person-centered, trauma-informed and strengths-based. She assists clients in identifying their individual strengths to build resilience, improve coping and manifest healing.  Katrina is passionate about working with people of color, communities affected by trauma, individuals who identify as queer or questioning, and individuals with ovaries experiencing hormone-related disorders.
By infusing the holistic approaches like yoga, art, nutrition, mindfulness, and spirituality with traditional therapy modalities she provides individualized care plans to help individuals reintegrate with their bodies and breath, discover and grow their creativity, create healthy and sustainable lifestyles, and understand their thought patterns to facilitate healing on a mental, emotional, physical and soul level.
She is the host of Manifesting Sisterhood, a monthly circle for women of color in the Los Angeles area.  She also provides private 1 on 1 yoga therapy in the South Central and Southbay areas of Los Angeles.  Katrina facilities in person and distant Reiki energy healing sessions.  She provides holistic mental and emotional health coaching via Actualize Your Healing community and provides support to other holistic mental health practitioners of the African diaspora via the Black Holistic Mental Health Practitioners group.  She is a contractor at KW Essential Services, providing individual therapy and group yoga therapy.  Katrina is also a proud board and team member for Healing Arts Peace Projects International (HAPPI), where she assists in bringing healing art therapy to international communities impacted by trauma.  She is also the first therapist for Baby On Call, an app created to provide 24-hour expert support to parents.
Stay Tuned:
Weekly trauma-informed yoga classes in the community at Crenshaw Yoga & Dance Studio.  Beginning in October – Flyer to come soon!
Wellness Coaching – Gut Health and Your Emotions: A guide to understanding how the health of your gut impacts your mental and emotional health provided via Actualize Your Healing Facebook group.  Beginning in October – Join the community for more information!
Hormonal Wellness Coaching – A group wellness coaching experience for individuals with ovaries experiencing mental and emotional dysregulation due to hormonal disorders such as PMS, PMDD, PCOS, etc.  Launch dates TBD!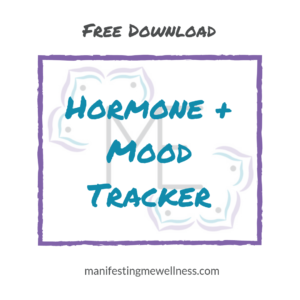 Be sure to honor your favorite therapists today whether or not you know them in real life!